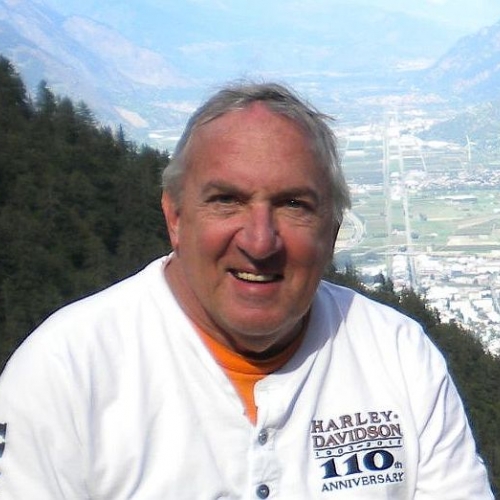 Bob is a very competent blue water sailor. He is 74, hails from Milwaukee, Wisconsin and joined Edwards Yacht Sales in 2005. For 20 years, prior to joining EYS, from 1985 to 2005 and to the present Bob has operated his own company, Ocean-Pro Weather & Yacht Services, in Naples, Florida. Thru Ocean-Pro Bob offered professional, long distance yacht deliveries and offshore instruction on yachts from 40-85 ft. He held a USCG Master's license, (100 tons) and an ASA Instructors certification. Bob is the consummate offshore passage maker, diesel mechanic, navigator, sail trimmer, racer, radioman, weather forecaster, offshore instructor and not a bad chef. He is in his element thousands of miles offshore sailing well-found vessels on long passages. He especially loves sailing at night and in really nasty weather. He has skippered mono-hulls and multi-hulls from as small as a Pacific Seacraft 28 across all the well-known manufacturers to Lagoon 55 catamarans, to a Palmer Johnson 85 ft ketch.
Bob has sailed trans-Atlantic from Europe to the US, all over the Western North Atlantic and throughout the entire Caribbean on hundreds of extended coastal and offshore passages. He has been to most ports and anchorages from Maine to Panama and from the Windward Islands to Central America. In his 20 years of professional sailing he accumulated over 150,000 nm at sea, (about 7 times around the world), and has friends and clients all over the world, the US and the Caribbean. He is a resource of practical knowledge and can tell riveting stories for hours. Bob believes strongly in the need to be prepared, to know thoroughly any yacht you plan to take to sea, including hull, rig, systems and crew. Bob believes in careful weather & route planning and in mentally "staying ahead of the boat". He continues to advise skippers of sailing and power yachts of all sizes making open ocean passages all over the world re the weather and optimal passage timing and routing. With his experience, attention to detail and high level of organization, even in challenging circumstances, Bob has demonstrated over and over his ability to stay calm, be organized and take any boat, anywhere.
As a yacht broker Bob specializes in the sale of quality, blue water capable sail and power boats, domestically and internationally, mono-hulls and multi-hulls, typically 40-70 ft LOA and typically valued from $150,000 to a million dollars. You will enjoy meeting and working with Bob. He brings a level of easy friendliness & professionalism to his relationships and transactions. You can be assured that he will bring the same high level of ability and attention to detail to your situation, whether it's helping you buy or sell a yacht or helping you plan and manage an extended offshore or ocean crossing passage in any ocean.
Jeanneau 43 Deck Salon

Beneteau 411 No Hurricane Damage!

Catalina 42 MkII

Bristol Center Cockpit

DeFever 53 POC

Bruce Roberts steel ketch/cutter

Lagoon 55

Riviera 3000 Offshore Express

Gulfstar "Sailcruiser"

Hunter

Island Packet IP 485

C&C 35 MK III

Beneteau 361

Vagabond Classic Bluewater Ketch/Cutter (62' LOA)

Catana Catamaran 381

Ta Shing Yachts Orion

Hunter Passage 450

Catalina 400 MkII

Island Packet 420

Hunter 320

Tayana center-cockpit cutter

Morgan 382

Brewer 12.8, Center cockpit, Cutter

Custom , Gaff Rigged, Staysail Schooner