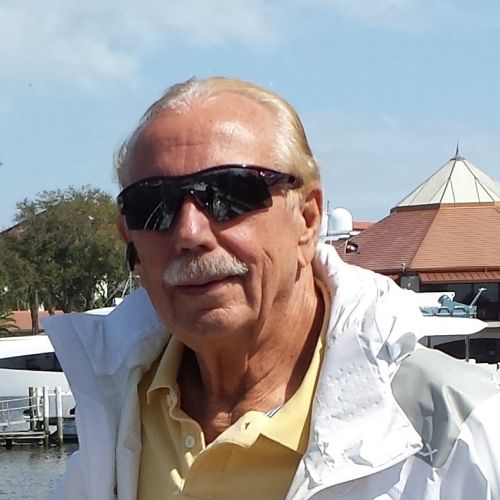 Jim acquired his love for boating while growing up on the Great Lakes where he owned a ski-boat and 1939 Chris Craft speed boat. His love of the water continued with U.S.C.G. Tug "Kaw duty, search and rescue, fire fighting and icebreaker duty.
After leaving the cold climate of the north he fell in love with the Fort Lauderdale area and settled in buying and selling boats. His interest in sales grew and he began working in new boat and brokerage sales receiving numerous awards for outstanding sales achievement. He then ventured to Australia where he worked as Manager Director for a shipbuilding company.
For his next venture, he owned and operated a brokerage in Marina Bay, Fort Lauderdale. Then for the next ten years resided in Miami Beach, where he owned and operated South Beach Yacht Sales.
Over the years, Jim has personally visited most of the boat building facilities on the east coast and is also very knowledgeable about all aspects of the construction and power applications for both power and sailing vessels.
Needless to say, Jim has mastered every possible phase of the marine industry, including formulating and closing boat deals. Currently residing in the Daytona Beach area, Jim looks forward to helping you sell your current vessel or finding that special boat that meets your requirements.
Jefferson Marlago Sundeck

Cruisers Yachts 3580 Flybridge

Topper Hermanson Island Cargo design

Jefferson 45 Motor Yacht

Luhrs 41 Open

Californian 48 Motor Yacht

Whitby Boat Works Center Cockpit

Tayana Cutter

DeFever Trawler

Sparkman & Stephens Motorsailer

Carver Mariner

Hunter Legend 37