Customer

Testimonials
We used Kevin Welsh for our transition from mono hull to multihull. We were impressed with all aspects of Kevin's handling of this difficult and expensive transaction and would not hesitate to recommend him for your boat buying needs. We were entirely satisfied with both Kevin and Edwards Yachts services!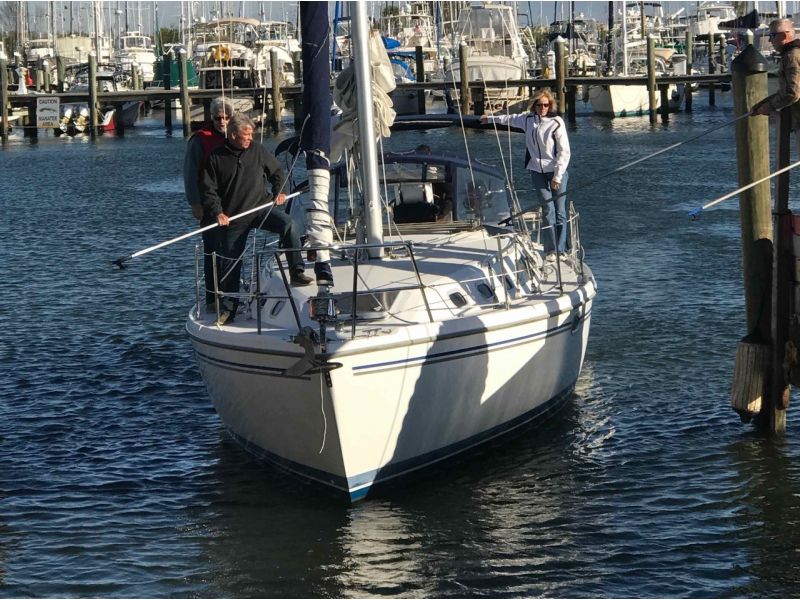 Once again it was a pleasure working with Kevin Welsh of EYS. Kevin is always such hoot to deal with and his sense of humor keeps me laughing. I have to tell you how impressed I am with the marketing that EYS does when they list a boat for sale. Beside Kevin, this is one of the main reasons we continue to work with EYS. This marketing strength got our boat sold within 30 days of listing – brilliant!
Thanks to all of the staff at EYS – the whole process is seamless – we couldn't be happier!
As someone that has sold 5 yachts in the last five years, I'd like to give testimonial to how great a broker Melanie Neale is. She has sold my last two boats and after dealing with other brokers I wouldn't trust anyone else to do the job right. She's creative, works harder, and goes above and beyond to find the right buyers. Melanie made the process quick and easy! Her efficiency will get the job done in record time.
Thanks Melanie and the entire crew at Edwards Yacht Sales for all your hard work!
Sincerely,
Kevin Wuertz - St. Augustine FL. Seller of two Island Packet Yachts "Time Goes By" (IP 27) and "Tir Na Nog" (IP 31)
Harry. All I can say is that you are amazing! You are the only reason we got through this process. We would love to write you a letter and send pics. I included you in my blog posts about our boat buying experience. If you care to read it, the posts are entitled Unfurling Dreams. Read that first then Unfurling Dreams part II. You can always check how we are doing on that site. It is www.sailmates.org. I personally think you are the best boat broker on the planet and you are the only reason this deal went through. From the bottom of my heart, thank you for helping us make our dreams come true!
Thank you to everyone at EYS and especially Harry Schell for helping make our dream come true!!
We are very happy customers! Greetings from Swedesboro, NJ.
Thanks to Mr. Herb Sternberg's help, we were able to purchase 37 Egg Harbor safely. We owe thanks to him and we are very grateful to him. I would like to contact Mr. Herb Sternberg again and I would like to talk with him. We look forward to your business as long as possible in the future.
Thank you and best regards.
Hi Kevin B.,
When we decided to sell our 50' Nordhavn, the big deal yacht brokers in Ft. Lauderdale told us it would be next to impossible to sell our vessel if we kept it here at its home port in Pensacola, Florida. They wanted us to move it to Ft. Lauderdale because they said all the big buyers go there. Skip & I are so lucky that we didn't listen to them.
It hasn't yet been 4 months that we chose Kevin Barber to help us sell "Sea Czar", and we closed the sale today! The main reason this happened is Kevin's professional marketing of our vessel. My husband & I are still blown away by the quality of the photography and the videos he posted for potential buyers to view. The buyer of our vessel confirmed to us today that the videos made a huge difference to him. There were 5 other similar Nordhavns on the market along with ours, but Kevin made ours stand out from the rest, and it sold first!
The time between contract and closing was the least stressful period of all. Kevin handled everything with a level of knowledge and honesty that put all of the parties at ease. We appreciate everything Kevin did for us, and want you to know how lucky we think you are to have him represent your brokerage.
Kind regards,
Holly - Former Mate, "Sea Czar"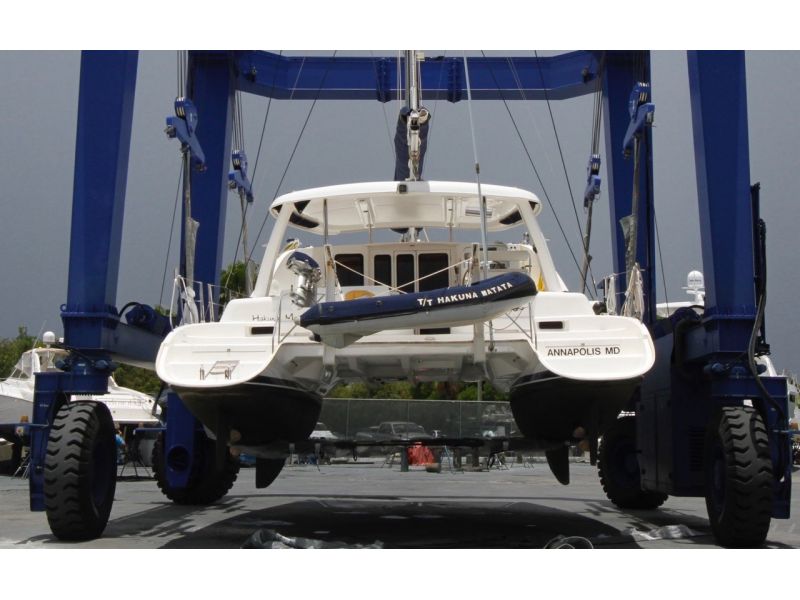 Kevin Welsh is the only reason that my boat purchase came together. Both the seller and I walked away from the deal several times but Kevin continued to explore alternatives to make this deal happen. He was always helpful and friendly. I appreciate the extra effort that he went to helping me get the boat that I wanted. He listened to my concerns and acted on them. He was always available when I needed his help. He was a real pleasure to work with. I will highly recommend Kevin to my friends.
Hi Doug,
Thanks again for all the work on our behalf to market and present our boat to prospective buyers. Your help through the sea trial and survey was invaluable. We would certainly not hesitate to recommend you and the Edwards Team to prospective buyers and sellers. Thanks again for everything you did for us!
This is a truthful experienced piece of advice from one boat owner to all the others of us that have ever considered the purchase or sale of a vessel. The following is only a small fraction of the professional, rational, pleasant, and the extreme efforts displayed which were far beyond the duty of a boat broker displayed by Mr. Kevin Barber of Edwards Yacht Sales.
I would not and will not ever consider the purchase or sale of a ship with out the enlistment Mr. Kevin Barber of Edwards Yacht Sales. Mr. Barber's ethics, boating knowledge, willingness to guide and assist in the sale of my Fountaine Pajot Orana 44 were unprecedented in my life on the water. Kevin, as you will get to know him by, listens, pays close attention, stays in contact, and is as honest of a person as I have ever met in any of my lives be that in business, personal, or boating. If you would allow Mr. Kevin Barber to represent and assist you in the purchase or sale of your boat, you just made the best decision you will ever make as a boat owner. And you sailors and boaters know what I am talking about when I say we can count those good decisions we made regarding our "ladies", our "babies", our boats on our fingers.
In closing, yeah, the man is that good and thorough. As you're reading this and you may not believe everything I am saying, and I sure can't believe I am saying "Mr. Kevin Barber not only earned his commission, he deserved more". Hard to believe in these days full of unfulfilled promises in the boating industry I am aware, but my thanks and gratitude to Mr. Kevin Barber will not be forgotten.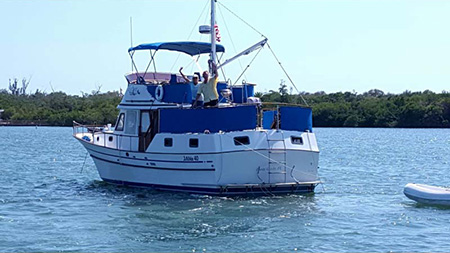 Thank you Edwards Yacht Sales and Melanie Neale! Here's a photo of Cyn and I taken in Pelican Bay (Cayo Costa) on our maiden voyage from Brunswick, GA to Punta Gorda, FL. The smiles say it all!