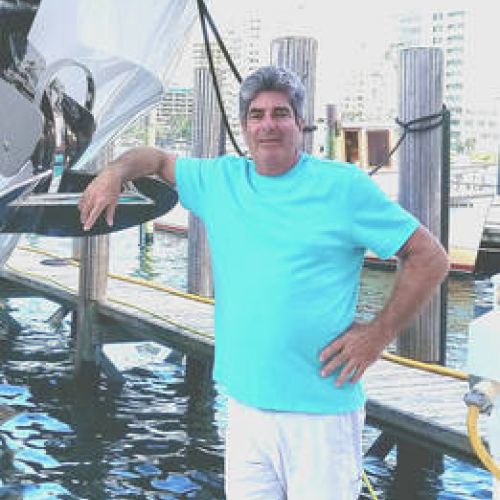 Born and raised in Boston, Massachusetts, Bob has been an avid boater his entire life. At nine years old, Bob was one of the of the youngest skippers at the Community Boathouse on the Charles River. As a teenager and during college he captained numerous yachts for owners in and around the Boston Harbor area. After college he was retained to relocate a yacht from Chattanooga to Boston.
Bob has owned and operated 18 motor and sail boats from a high performance Donzi to a custom 55 foot pilothouse sailboat over the last six decades. What makes Bob a standout mariner is his vast knowledge and ability in all aspects of mechanical, navigation and safe operation of all types of boats in various waters. Bob diligently maintains and inspects boats and yachts to ensure that they are at peak performance to run as smoothly and safely as possible. Bob has his 50 ton USCG Masters License including a sail endorsement.
Living in Los Angeles for 28 years, Bob navigated the Pacific shores and many stretches of the Colorado River. Relocating to Boca Raton in 2015, Bob now lives on the Intercostal Waterway with his wife and always has two or three boats on lifts at his home.
Bob received his Bachelor's Degree in Finance from the University of Massachusetts. During his successful 40 year career as a real estate developer and manager he was nationally recognized and honored with a key to Miami Beach for his participation in the revitalization of South Beach.
Bob brings years of experience in contract negotiations and structuring deals. He is known for driving a hard bargain and will apply those skills to assist you in selling or finding the boat of your dreams. Bob brings to EYS his connections to high net worth yacht owners.