Customer

Testimonials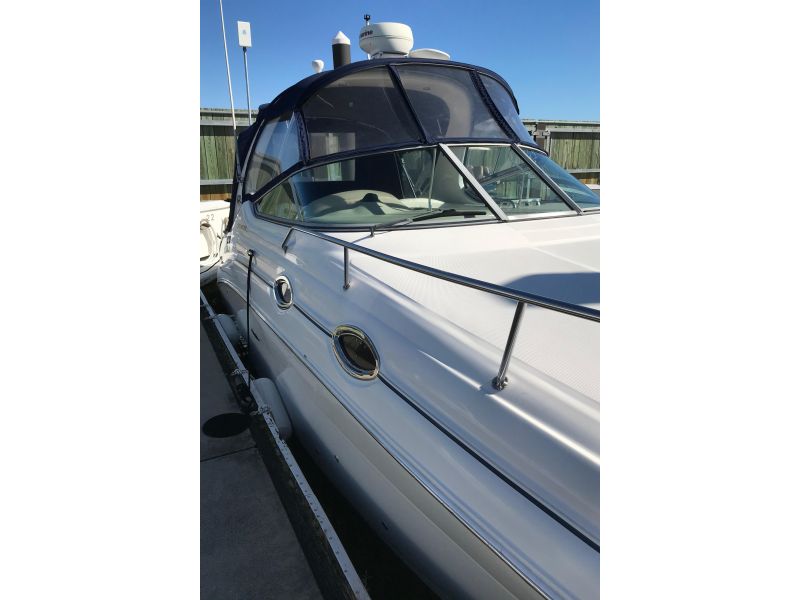 We first contacted Joe about a Sundancer 320 he had listed. We were looking to sell our 280 and move up in size. Joe expertly managed the prompt sale of our 280, and we were so impressed with his professionalism, we asked him to represent us as out agent as we pursued a 310 listed by a broker/dealer. Best decision we could have made. Joe diligently represented us in what turned out to be an extended process of survey and repairs…and right through a successful closing. His patience and attention to detail was remarkable. We found not only the best broker for the job, but a trusted and reliable partner who counseled us through the purchase process. Whether you need to sell or purchase your boat, we recommend Joe without reservation. Thanks, Joe!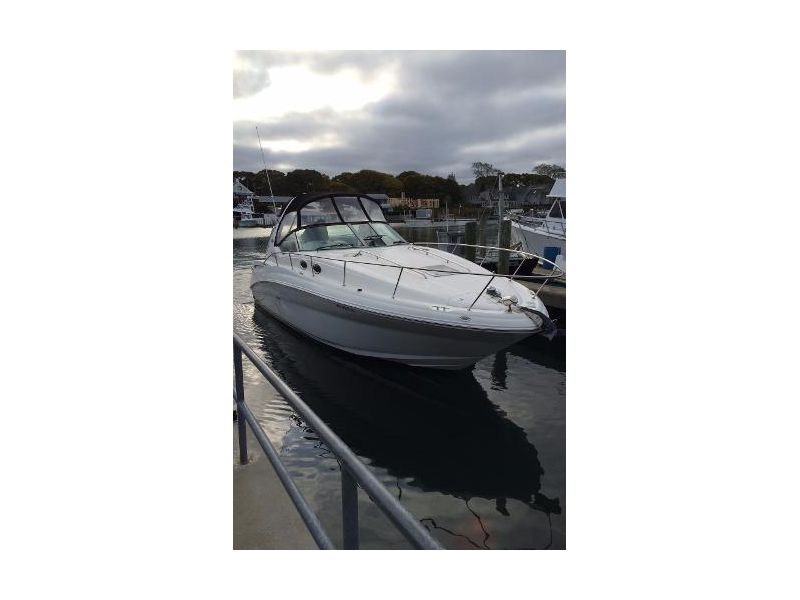 Thank you Joe . Thanks for making the process of buying a boat go so smoothly. Thank you again.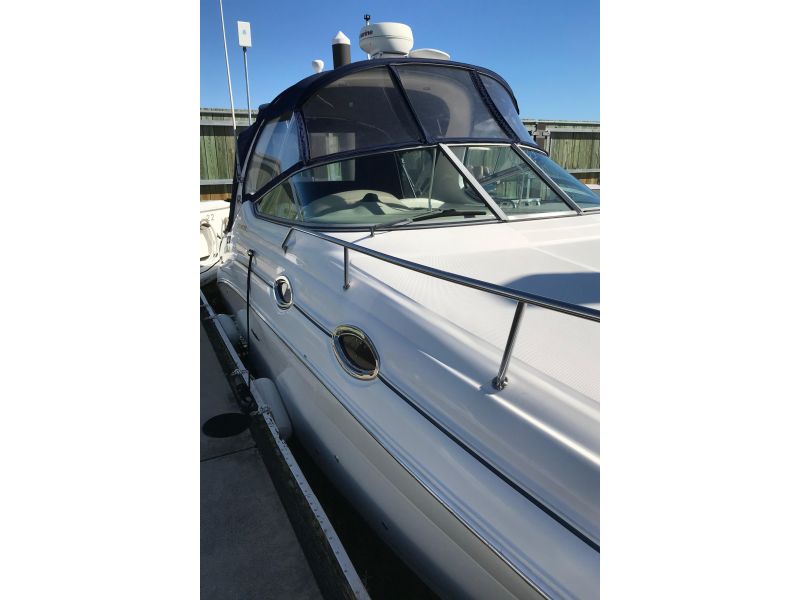 Joe, I thought your attention to details and prompt responses throughout the purchasing process were excellent.
I thank you for your assistance and professionalism.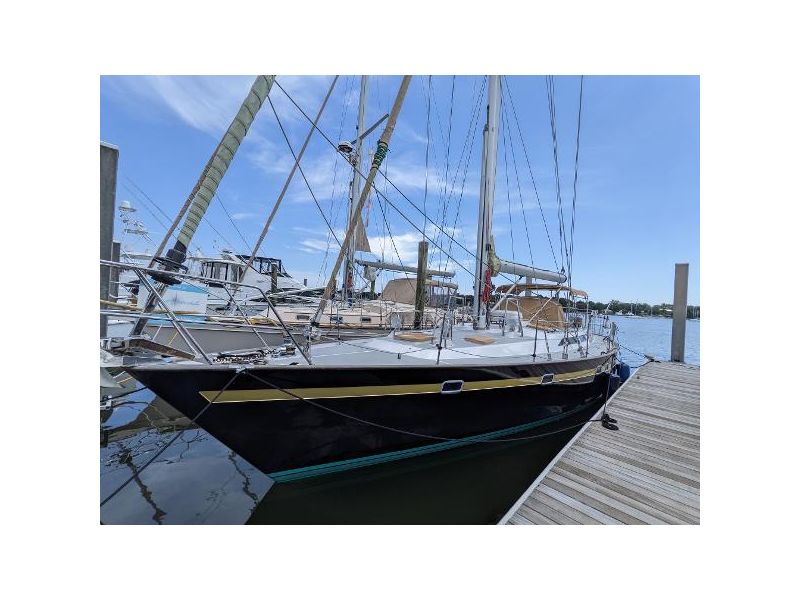 I would like to give Kevin Barber my highest recommendation! He is patient, knowledgeable, hardworking, and personable. I had never purchased a larger boat. Kevin was the seller's broker but that didn't dissuade him from asking me questions about what I wanted in a boat and whether this boat would make me happy in the long run. Kevin was patient and walked me through the boat's strengths and weaknesses, taking as much time as I needed to digest and answer questions. After making an offer, Keven helped guide me through the purchase process. Finally, after his work was technically finished, Kevin showed up on the dock and rolled up his sleeves to help me get the boat ready for my delivery crossing.

When I say he 'rolled up his sleeves', I mean he really went to town! His work ethic is inspiring. Jumping from one system to the next; not afraid to dig in and receive 'boat bites' from his efforts (those nasty red spots that show up on your knuckles when wrestling with a wrench on old boats) . We tested each system and he showed me how they worked and what might go wrong. When something didn't work (no surprised on a 30-year old boat), Kevin knew where to start looking for problems and ferret out solutions. His years of experience along with his trusty tool box met every challenge that arose.

Thanks to Kevin, I now have (IMNSHO) the prettiest boat in the marina! ;-)

I give my highest recommendation--you can do no better than choosing Kevin Barber as your broker. My thanks to you, Kevin, and I'm glad to keep up our friendship into the future! Keep up the good work!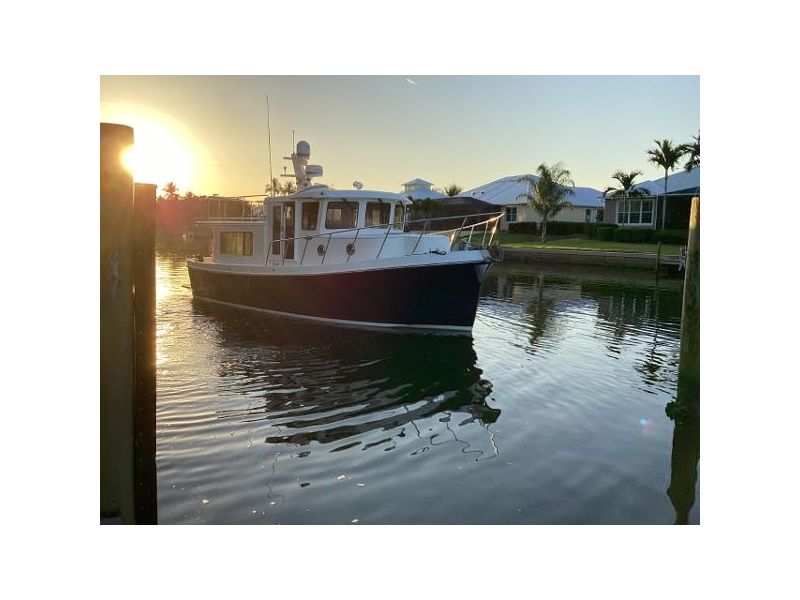 I first met Leo shortly after I purchased my 2018 American Tug 36. At that time Greg Clark was the American Tug dealer and connected me with Leo. That began our relationship as the to call guy with any issue. Leo was always there when I needed him. I am now 82 and feel my reaction time is not as sharp as it used to be and that is a necessity when out on the water. Then there was hurricane Ian. It was time to sell and there was only one person to call, Leo. That was no mistake and Leo handled the sale with tremendous expertise. Not only did he work with potential buyers but also with the yard where the boat was stored. Leo matched the boat with the correct buyer and the sale was completed. My advice to anyone buying or selling a boat, do nothing until you first speak with Leo Thibault and you will have no regrets.
In November 2022, we were fortunate to purchase a 2013 American Tug 43 through our boat broker, Leo Thibault. Leo was a true first-class professional throughout the entire life cycle of the boat purchase.
Upon initial contact, he gathered information on our requirements and intentions for the boat. He setup an in-person tour of the American Tug factory in La Conner, WA where the boats are built. The tour confirmed the factory's top-notch quality and reputation, and that we wanted to purchase an American Tug (AT).
When an AT 43' entered the market for sale in Connecticut, he flew up to CT twice in quick succession. First trip, to inspect the boat for his listing. Second trip, several weeks later, for our survey and sea trial.
Within a couple of weeks, we closed, with Leo assisting us with the closing process. With all parties in different locations, all closing documents were conveniently executed remotely with electronic signatures.
Post closing, he assisted us with hiring of a local Connecticut boat captain (with AT delivery experience) to help me move the boat to our home port in South Florida.
We are very satisfied and grateful for Leo. With decades of experience, he is extremely knowledgeable about the boat market, providing us with valuable insight into the boats we were considering. Throughout the process, he was highly responsive with our phone, email and Whatsapp questions and updates. He was always very patient with us, never making us feel rushed or pressured. Through each phase of the process, Leo ensured its smoothness, and reducing risk of hiccups and slowdowns. We would highly recommend working with Leo and Edwards Yacht Sales for anyone looking to purchase a boat.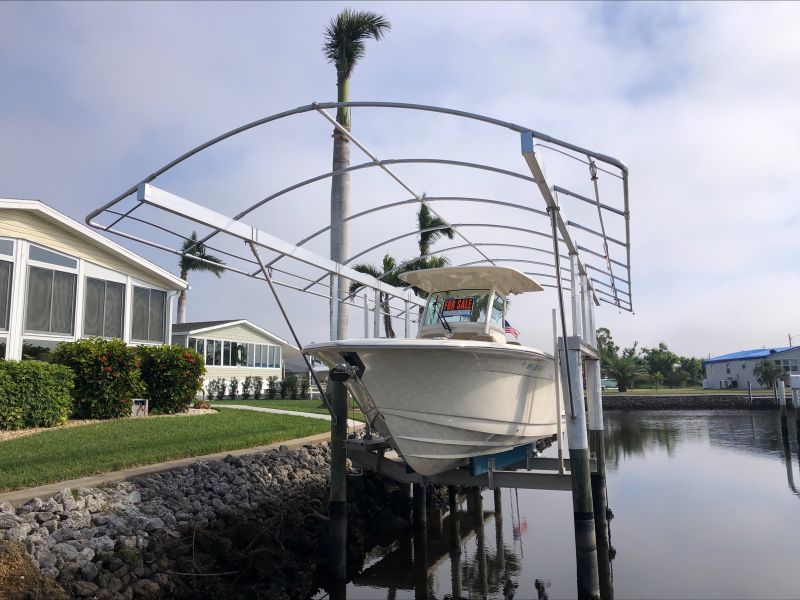 It was a pleasure to deal with Joe in his role as Buyers Broker. I had listed my Scout on Facebook- and Joe contacted to ask if I'd consider selling through his firm to a buyer who was his client. And guess what..he really did! The entire process was smooth, professional and stress free - which was important to us since we were selling our home and moving in a very short timeframe. In short, I'd recommend Joe to anyone selling or buying their next vessel. He's an honest, "go to" broker who goes the extra mile for buyers and sellers alike.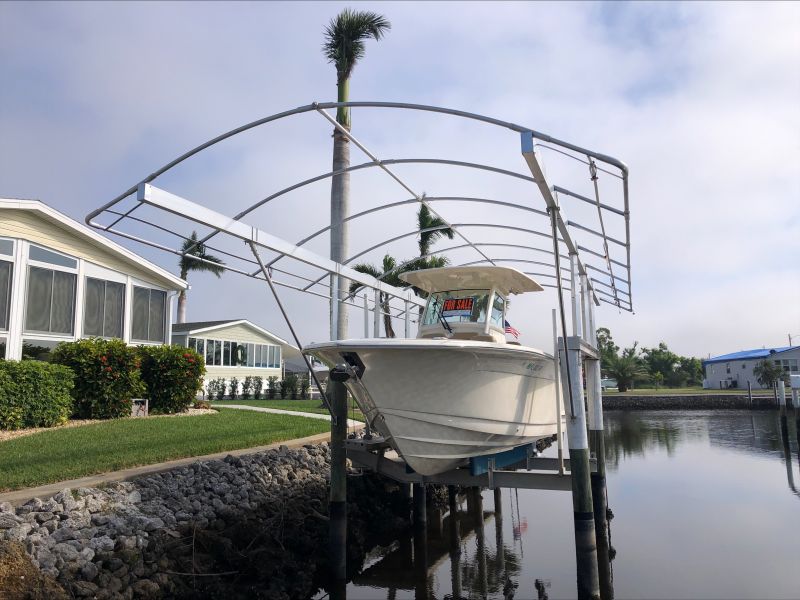 Was a pleasure working with Joe. He listened to what Diane and I found important with our boat purchase and turned around options to us very quickly. Through various channels was able to find, do a site visit, send videos and finalize a purchase in a very short window of time. Very prompt and professional with all the paperwork, contract language etc necessary to close the transaction. Also very genuine in hoping Diane and I found the right fit for our boating needs!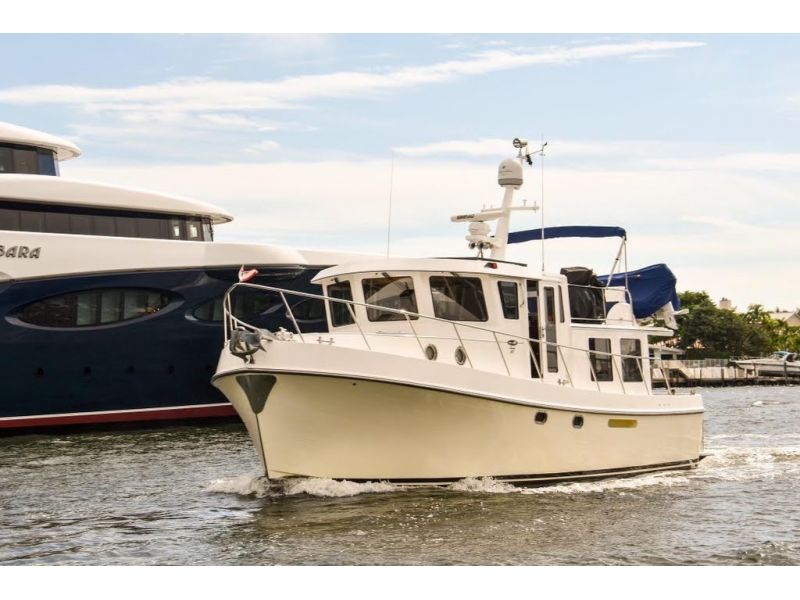 I cannot be more pleased to wholeheartedly endorse Leo Thibault and his team at Edwards Yacht Sales after having represented us in the sale of our American Tug 435. After a brief and ultimately unsuccessful and frustrating experience in Marketing "Gratitude" ourselves though an online owner's forum, I turned to Leo to represent her professionally and more broadly. I was led to Leo as he is the East Coast representative of American Tugs with full factory support. His experience with American Tugs has resulted in a great many sales of the brand, so his familiarity with the product was unmatched with anyone else on the East Coast. I was up against the wall with winterizing her in the Northeast and honestly thought the process would drag through the winter and into the spring. Geography was no limitation as Leo was on a plane within the week to meet with me, Within the following week, the boat was listed and an offer was received. Part of the benefit of dealing with so many American Tug transactions, is the ability to accumulate a database of interested buyers which proved in our case to be the ticket. Within 3 weeks of the offer we were inspected and closed. The entire experience was a delight for me as well as I believe for the buyer who is currently half way home with her to her new home in Florida.
Thank you again Leo and the whole team at Edwards Yacht Sales.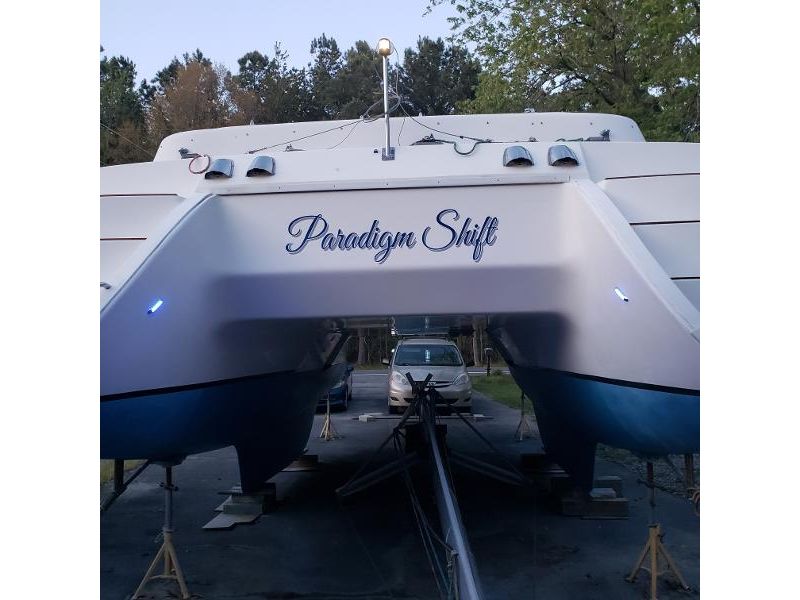 After 5 years of reconditioning, Paradigm Shift is Sold! Lots of love n labor, sorry to see her go, but the new owner loves her and is excited to Live Aboard in Delaware City! First Ever 1997 Hybrid Electric Catamaran Yaught! Thanks to ElectricYaught in Minnesota, Multihull in Florida, Woodworking102 in Florida, Invertors R us in California, a multitude of other vendors that turned this "Barn Find" into a New and Lovely Adventure! That my Family is excited to get out of the driveway! Thank You Edwards Yacht Sales and Joe Maiella! I'm a PITA, in every sense.!! This Gem of a broker!! Can't explain my Respect for this Gentleman!! Dealt with my prodding and Insistence, always responding with Professionalism!! Made this Adventure a New beginning for a really Cool new owner!!