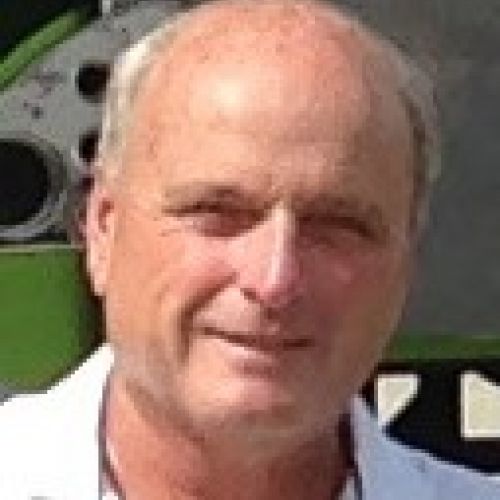 While growing up in South Carolina, Doug began sailing in the mid 70's on Hilton Head Island, with Hobie Cats, Prindles and NACRA 5.2's, in the mid 70's. From there Doug progressed to racing cats and sailing instruction. He has owned numerous sail and power boats over the years, but has concentrated mainly on power boats and cruising sailboats in recent years.
Doug has been in Yacht sales since moving to Bradenton in 1998. His background for the past 19 years, has been in both new and brokerage. Doug's main focus is on brokerage motoryachts, cruising sailboats, trawlers, express and sportfish, with a special emphasis on Downeast and pilothouse yachts. His background in new yacht sales include Pearson True North, MJM, Nordic Tug, Solo, Island Gypsy, Pacific Trawler, Eastern Yachts, Shannon, Hunter, Catalina and Albin. While a new boat dealer of Albin Marine for the last 9 years of their operation, Doug became known as the "Albin authority" here in Florida. He is more than happy to discuss the Albin, and any other vessel market, with any interested parties. His hard work and straightforward, honest approach has brought him a good amount of repeat and referral business. The sign you are doing things the right way. Let Doug put his experience to work for you.
Testimonials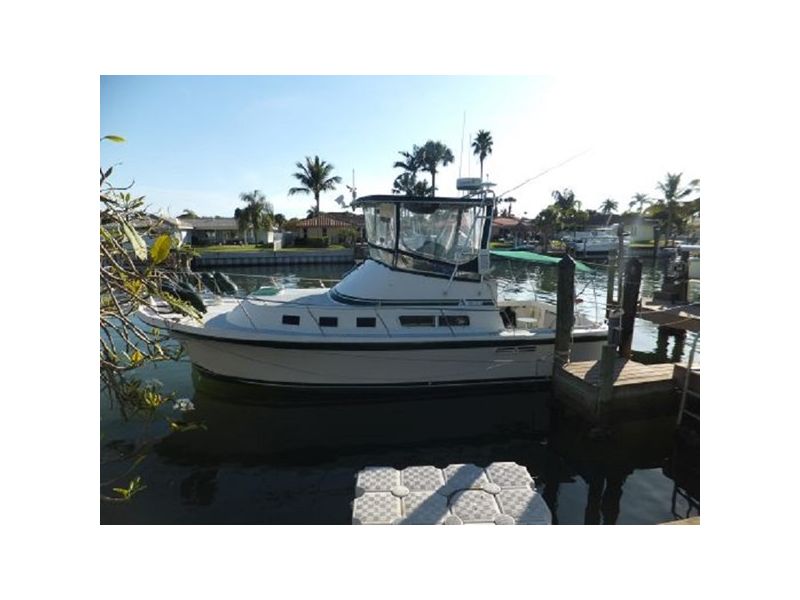 Doug Jenkins worked with us for six months as we navigated offers on three different boats and multiple surveys until we found the vessel we felt was right for us. All during the COVID-19 lockdowns and various boat issues, Doug was there to help us, even finding us a Captain to help with the delivery.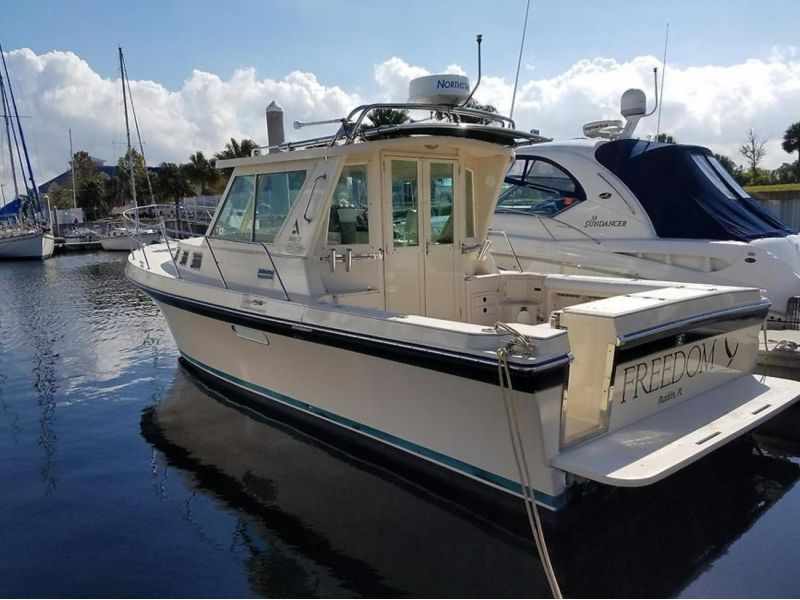 I cannot say enough good things about my recent boat buying experience and in particular about my fantastic broker, Doug Jenkins, with Edwards Yacht Sales. Doug is professional, knowledgeable, personable and utterly dependable. There were many moving parts to my equation and Doug, with patient determination, seamlessly aligned them all with great attention to timing and detail. I believe that I have purchased my final boat, and I would urge anyone looking for the same to enlist Doug for guidance with the process!
This is the 2nd Yacht I've purchased through Edwards Yachts Sales with the much valued assistance of Doug Jenkins. Their attention to my desires and needs in a vessel were listened to and my "perfect vessel " found. Doug's patience and relentless pursuit to find the last yacht a Cheoy Lee 65 meant many yacht viewings and a couple of survey's and sea trials. But all went well and again I am the owner of the yacht I searched for. I might also add the after sales service I received was and is exemplary!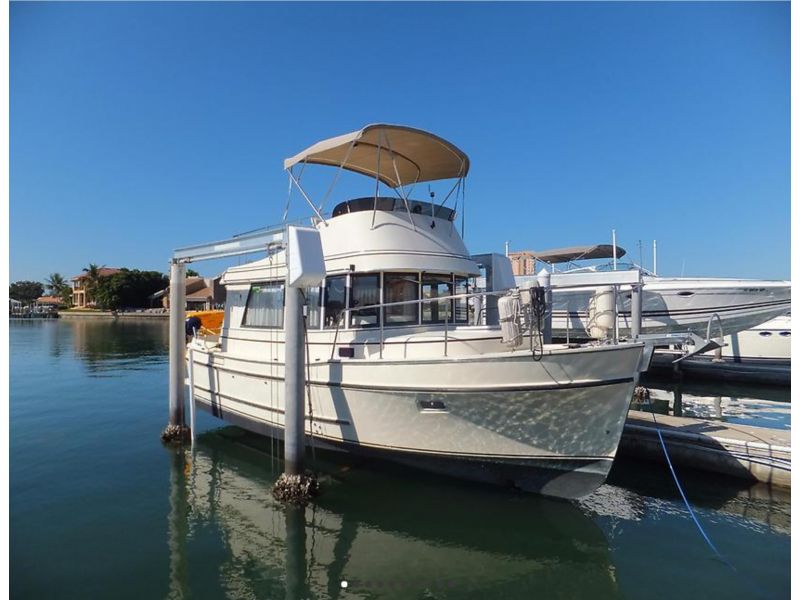 Great experience with Doug Jenkins. Smooth and easy throughout the buying experience. Very helpful and he went the extra mile to make sure I was prepared to make my 1000 mile journey.
Thank you,
Bryant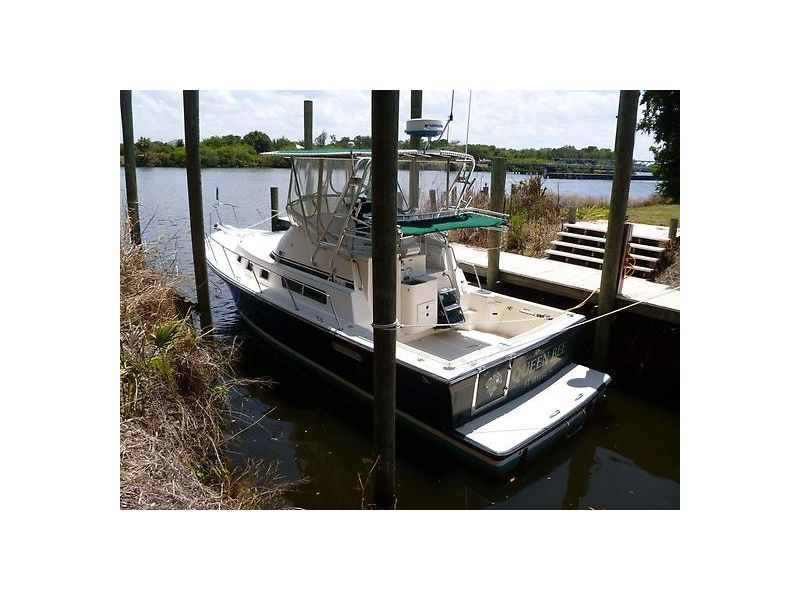 We are very busy with our new boat - a boat Doug Jenkins found for us. We actually met Doug when we looked at another boat. That boat was not for us, but he took the time to chat with us about what we really wanted and promised to let us know if he ever found one for sale that was right for us. And a few months later, that's exactly what happened! We never considered working with a broker to buy a boat, but now we would never recommend buying one without a broker. That is, if the broker is Doug Jenkins. He has a wealth of knowledge about boats and boating and a great network of contacts. It seemed we needed his help, advice, and guidance throughout the entire process. Thank you, Doug, for everything.
Sea Ray 270 Sundeck

Custom Offshore 40 by Nautical Development

Albin Command Bridge

Camano 31 Troll

Island Packet 35

Bruce Roberts 53 Custom Ketch

Albin 32+2 Command Bridge

Pursuit 266 DC

Gulfstar 53 Motorsailer

Four Winns 378 Vista

Heritage East 40 Aft Cabin

Grady-White 300 Marlin

Pursuit 315 Offshore

Albin 35 Command Bridge

Albin 31 Tournament Express

World Cat 230 DC

Hatteras 40 Motor Yacht

Camano 31 Troll

Albin 35 Command Bridge

World Cat 270 HT

World Cat 270 HT

Albin 30 Family Cruiser

Hunter 49

Sabre Salon Express

Tartan Yachts 4600

Back Cove 26

Albin 28 Flush Deck w/Generator

Camano 31 Troll

Donzi 38 ZSF

Albin 28 TE

Island Packet 36 Packet Craft

Sea Ray 280 Sundancer

Jupiter 30 FS

Bertram 33 Sport Fisherman

Formula 27 PC w/ Bravo 3's

Camano 31 Troll

Grand Banks 42 Classic

Camano 31 Troll

Donzi 38 ZSF

Catalina 36 Wing Keel TR

Mainship 30 Pilot Rum Runner Mk II w/Gen

Albin 28 TE with Awlgrip

Sea Ray 55 Sedan Bridge

Albin 35 Command Bridge

Albin 31 Tournament Express

Albin 28 TE Flush Deck W / Generator

Albin 28 TE W / Generator

Sea Ray 44 Express Bridge

Ricker 42 Classic Trawler (Grand Banks)

Albin 28 TE W / Cummins QSB 380

Sea Ray 42 420 Sedan Bridge

Albin 28 TE with GENERATOR

Albin TE

Grand Banks 46 Classic

Albin Command Bridge

Albin 32+2 Command Bridge

Tiara Yachts 37' Open 3700

Mainship Pilot 34

Mainship 34 Trawler

Cruisers Yachts 3672 Express

Cheoy Lee 50' Europa Pilothouse

Albin 28 TE AWLGRIPED

Boston Whaler Montauk 17 CC

Sea Ray 40 Express Cruiser with New Engines

Bayliner 47' 4788 Pilot House Motoryacht

Hunter 27 Shoal Draft

Contender 35 Express

Jefferson Convertible

Albin Flush Deck w/Generator