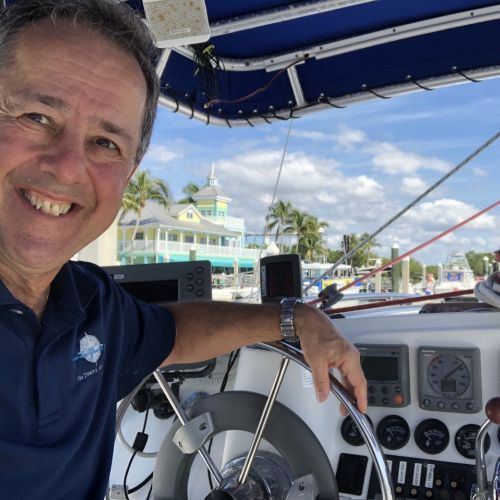 From his first wildly careening powerboat ride on Oldham Pond in Pembroke, MA to piloting a catamaran on a Kauai tour, Joe has had a passion for boats and boating. Whether striper fishing in the Nantucket Sound or bunking on a yacht in West Palm Beach, the feeling has always been the same.. it just feels better to be on the water.
Joe is an accomplished marketing communications and sales professional – having served in roles from corporate communications to leading several professional associations, to plotting the marketing and sales for two wholly-owned companies. Now, he's focused on being all about boats and those who love to own and operate the finest vessels available.
At the foundation of everything he has accomplished is Joe's unflagging commitment to his clients, and his unbending integrity and professionalism throughout the sales process. Count on Joe – on land and sea, to help you live your lifelong dream!
Testimonials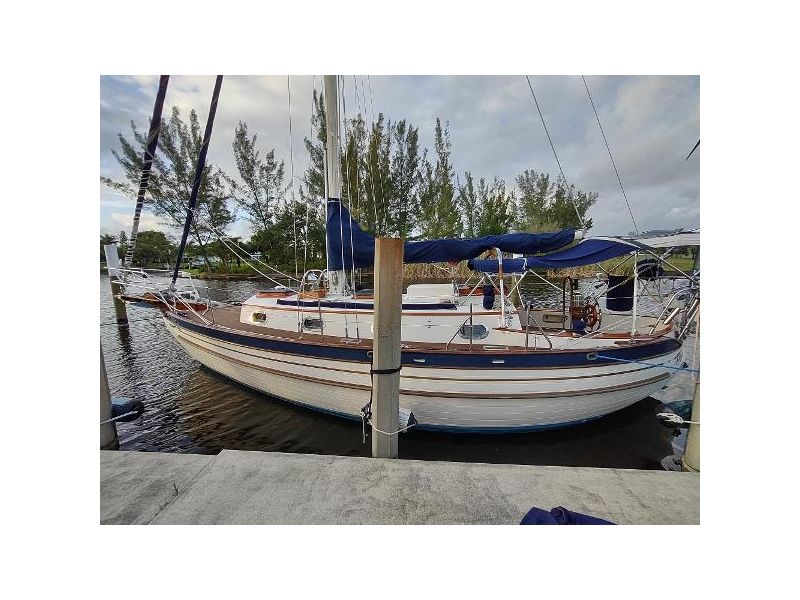 Putting our beloved Baba 30 up for sale was not an easy decision, as it had been a dream of ours to sail her to Lisbon. But when this was not feasible for personal reasons, we entrusted the brokerage process to Joe and his team at EYS. Joe skillfully and empathetically navigated the process of marketing, screening and coordinating prospects until the right buyer came along. We're grateful and can heartily recommend Joe and EYS as professional and trusted brokers.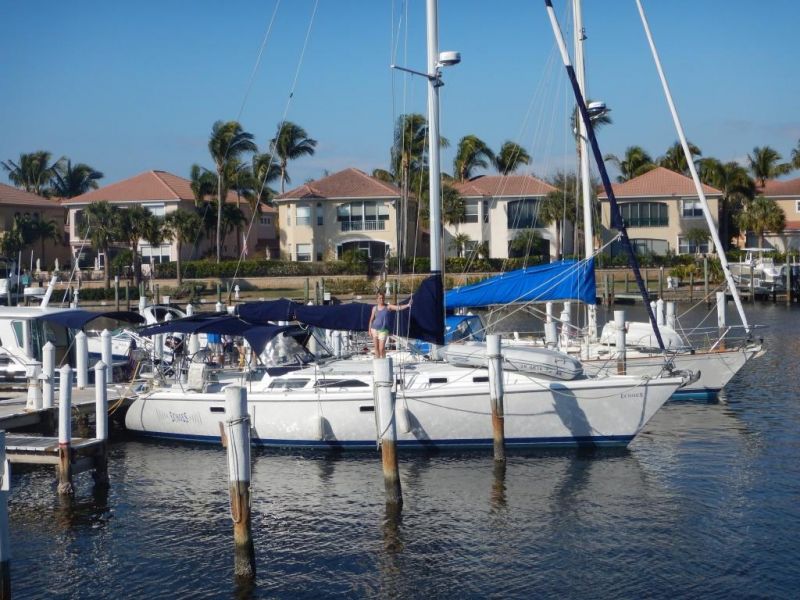 Joe,
I wanted to thank you… My son and I brought the boat home from Ft. Pierce this weekend and had this pod of dolphins surf our bow wake for 30 minutes. The boat ran great and we didn't have any issues. We stopped in Palm Beach the first night and on to Miami. It was a great trip. The very first leg we ran into the dolphins so we decided to name the boat Dolphina.
Thanks again,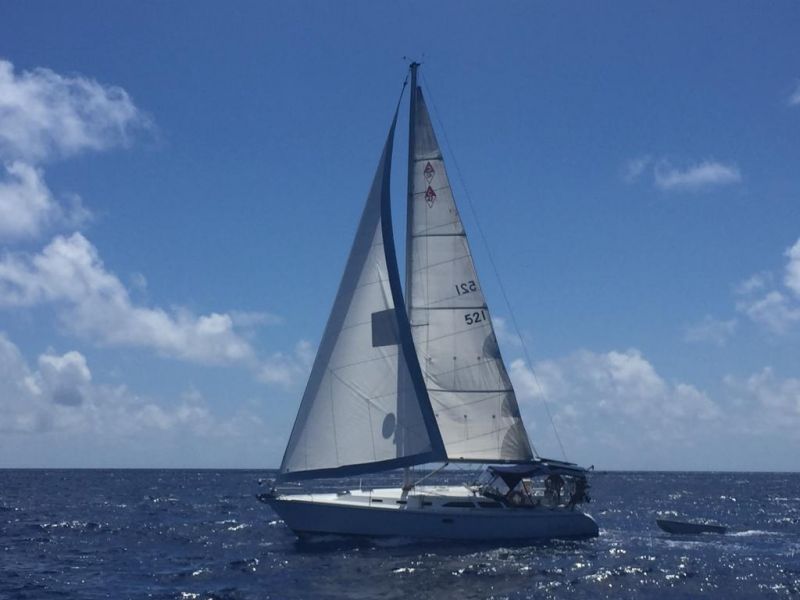 Thank you so much for everything you've done. You have really made this process so much easier and more comfortable for me.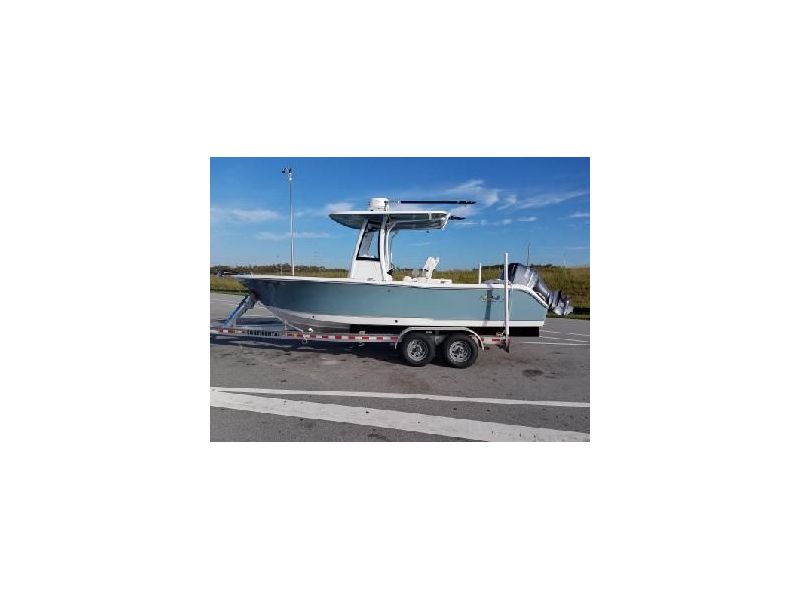 The boat was picked up and delivered to my neighborhood boat storage yard yesterday! Thanks for checking in Joe and this process could not have gone any better because of your help. You're the best my friend!!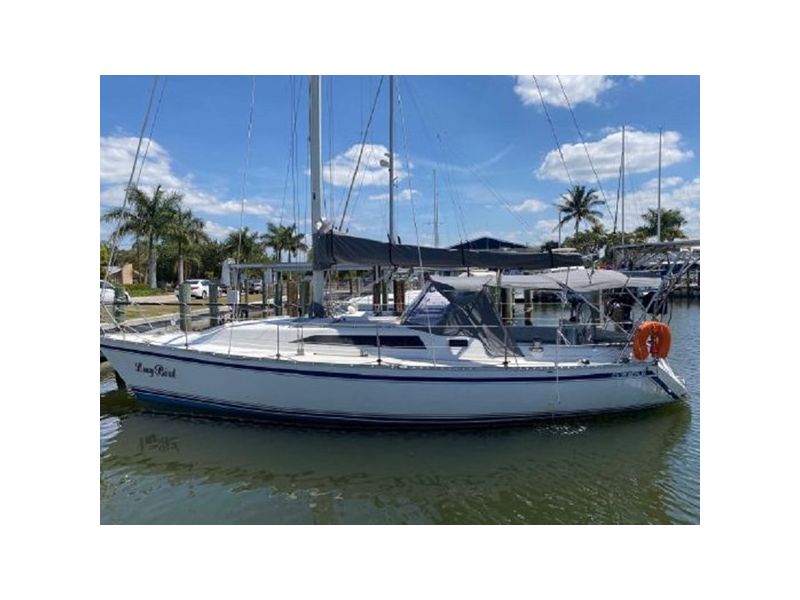 When you have an older, lower priced sailboat, it's not always easy to find a broker to represent you, or the right buyer who sees the value in your vessel. I found both with Joe as our broker. Through a good many prospects and showings, Joe's counsel, patience and persistence got me the ideal buyer and fair value for my boat. Joe's a real pro you can trust with your business.
Seven Seas Yachts Hermes Speedster

Seven Seas Yachts Hermes Speedster

Seven Seas Yachts Hermes Speedster

Seven Seas Yachts Hermes Speedster

Baba 30

Baba 30

Allied Seawind 1

Allied Seawind

Regal 42 Sport Coupe

Sea Ray Sundancer 330

Sea Hunt 235 SXS SE(Special Edition)

Seven Seas Yachts Hermes Speedster

Canadian Sailcraft CS36

Pursuit OS 315 Offshore

Ricker Flybridge

Intrepid 377 Walkaround

Jeanneau Lagoon

Beneteau 523

Bayliner Element XR7

Rinker Fiesta Vee 250

Beneteau Oceanis

Carver Voyager

Sea Ray 320 Sundancer

Sea Ray 310 Sundancer

Island Packet 320

Chaparral Signature 290

Chaparral 290 Signature

Grady-White Marlin 300

Bayliner Element XR7

Stamas 370 Express

Albemarle 330 Express Fisherman

Sea Ray 410 Express Cruiser